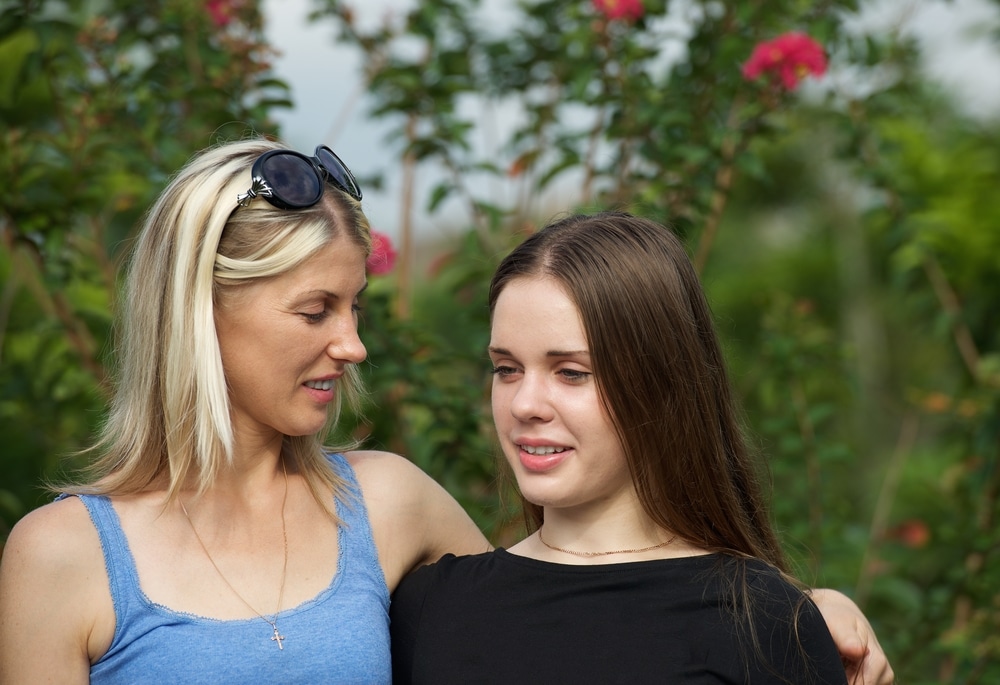 12 Apr, 2018

How to Talk About Tragic News Events With Your Kids

What should you say and do when your kids hear about tragic news like school shootings or kidnappings in the media? How do you work through their fears, comfort and reassure them? Here's how.

Being a parent is the best job in the world, but it is also the most difficult one. The highs are high, and the lows are low. Parenting is certainly not a task for the faint-hearted. The good news is that our children's futures are never left up to chance. We know that our children are in God's hands, and this gives us hope beyond measure.

Nevertheless, sometimes tragedies strike too close to home. I have a wonderful 25-year-old assistant who is a graduate of Marjory Stoneman Douglas High School, Class of 2011. Parkland, Florida, is only about a 20-minute drive from our office. As we watched the school shooting unfold on television, we were shocked and dismayed. We personally knew some of the people who were affected by this horrific tragedy. Yet our community is hardly alone. Imagine what the Sandy Hook community had to face several years ago. That shooting, which took the lives of the very youngest, was another demonstration of pure evil.
Talking to your kids about tragic events
How can you explain frightening events like school shootings to young children? When children see tragic events unfold on television, they become confused, frightened, and sad. As parents, we are often unsure of what to do or say, but here are a few suggestions that will help you.
Start by using open-ended questions. Find out what your child already knows. Listen to them carefully, and repeat their words back to them. This way they know you understand what they are thinking and feeling. Be on the alert for any misconceptions, worries, or fears that your child may have about the shooting.
Next, do your best to limit your child's exposure to media coverage of the event. When children are exposed to disturbing images, they replay these images in their minds over and over. Even if they are not watching the television, they may be listening. Turn off the news channel to avoid adding to their distress.
When discussing terrible situations, focus on your child's feelings more than on the event itself. Remember that children can only process ideas and events according to their age and development.
Explaining events according to age
• Preschoolers need to maintain their normal routine and be reassured that they are safe. Answer all of their questions honestly, but remember that limited detail is best. Keep the discussion simple and on a level that they can understand.
• Elementary school children also need comfort and reassurance that they are safe. However, they are much more aware than preschoolers, so they may need extra time before they feel secure again. Encourage them to draw or write their feelings down on paper.
No matter your child's age, do not avoid the hard questions. Start your conversation by asking the Lord to guide and direct you. Emphasize to your child that their hope is in Christ. If you notice a change in their appetite or habits, seek professional help.
The Holy Spirit saved my life
After you have spoken to your child about the tragedy, in the future, how do you go about keeping them safe from danger? I believe the best defense is prayer! Before my children were even born, I began to pray for their protection and salvation. When they were little, I would frequently make the sign of the cross on their forehead. I would bless them in the name of Jesus and ask our Lord to keep them safe. In fact, I still do so now that they are grown!
Why am I so convinced of the power of prayer? When I was a little girl, I used to walk home from school every day. On my way home, another little girl named Susie would torment me and beat me. One day, I noticed Susie heading toward me again. I started inching away from her slowly, walking backwards, when all of a sudden something told me to look behind me. Turning around, I realized I was only one step away from falling into a deep ravine. I immediately turned back around and ran as fast as I could past Susie, aware that I had almost died. I am certain that the Holy Spirit spoke to me that day. My mother would pray over me every day, and I believe God answered her prayers by saving my life. Remember that prayer is the most effective tool in a parent's arsenal against evil.
Lift your child up in prayer every day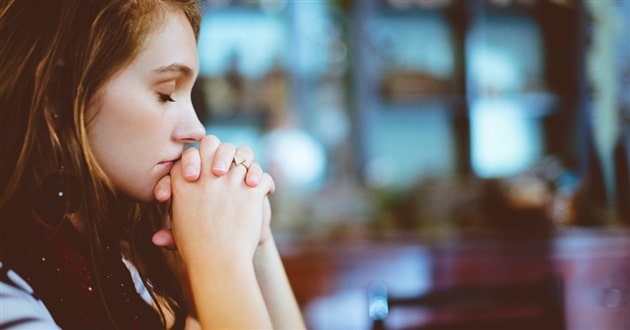 •  Begin by thanking the Lord for your child's present health and safety. Praise him for the goodness he has already shown to your family.
• Next, ask the Lord to place a hedge of protection around your child throughout the day. Ask him to protect their body, mind, emotions, and spirit from all evil and harm. Also ask him to protect them from accidents, injuries, diseases, and any form of physical or mental harm.
• The Lord assures us, "No weapon forged against you will stand" (Isaiah 54:17). Pray that the Lord will keep your child safe from hidden dangers.
• Pray that God will keep your child safe from evil people and from all evil intentions.
• In those times when evil does cross your child's path, pray that God will spread his wings of protection over them.
• Pray that God will give your little ones wisdom and discernment in times of danger.
• Pray for all of the loving adults who guide, direct, and care for your little ones throughout the day.
Most importantly, pray that your children learn to love the Lord and put their trust in him at an early age. Children should say, "I love Mommy, Daddy, and Jesus!" all in the same sentence! Encourage your children to build a strong foundation in Christ while they are young. Don't delay. Any other foundation will crumble when there is a disaster!
SHARE THIS POST by hitting the share button above this article so more parents are aware of this raunchy anime game and what positive options exist.
Lee Ann Mancini was the contributing writer for this article. She is an adjunct professor at South Florida Bible College and Theological Seminary and an award-winning Christian children's author, her books can be found at GLMPublishing.net.