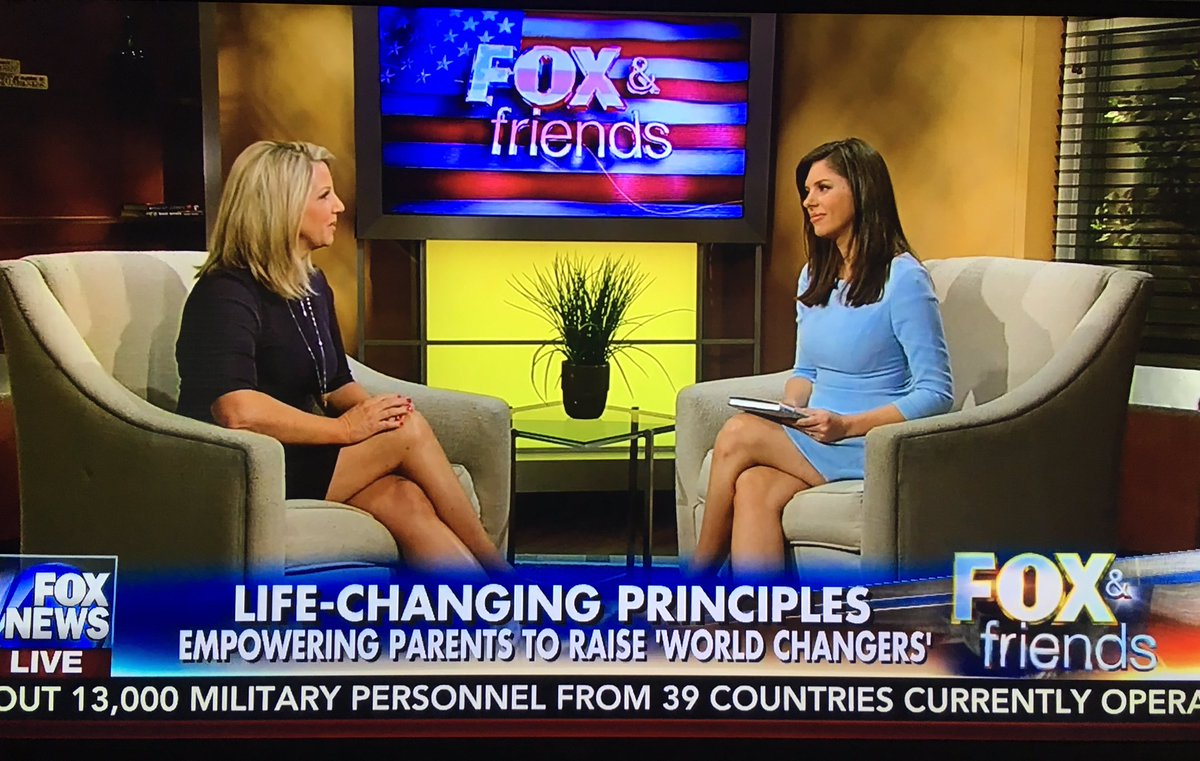 25 Sep, 2017

How to Find Triumph Through Tragedy!

Reliving a horrific tragedy for the sake of offering healing and encouragement to others is exactly what Karen Vaughn achieves in her book World Changer!

Aaron Vaughn was one of 30 men who lost his life when the chopper they were in was struck down in Afghanistan on August 6, 2011. This marked the largest loss of life in Navy Seal history. We never know when we will take our last breath. Aaron died serving our country. Karen, his mother, wrote a heart felt story sharing how we can triumph through times of tragedy. It was a very painful 5 year experience while writing her book World Changer, but had she let fear stand in the way, millions of people would not have found the healing and encouragement they so desperately needed.


Karen and I recently met while speaking at the Mom's March for America event this past weekend. When I heard her share her story during the conference, I knew she had raised her son to value life, liberty and freedom. He couldn't wait to become a Navy Seal and serve his country! The Godly advice Karen gives during this interview will help moms know how to raise culture warrior children to become the men and women God has designed them to be.

Today's culture sets such a low standard for our kids, but if we read God's word and teach it to our children daily, they will know the truth and yearn to share it with others. If that happens, we will see a nation changed. A nation that will once again honor God. It starts in the home. Enjoy Karen's heart-felt words of encouragement and see changes take place in your family today.

Episode 23: How to Find Triumph Through Tragedy.

(watch video here)

[youtube id="XYpLdMQVFRQ"]

SHOW TIME LINE
Introduction
1:12 Life changing phone call on August 6, 2011. Karen's son Aaron was killed in largest Navy Seal loss in history.
3:00 Why Karen chose the title WORLD CHANGER for her book which was released in May.
6:17 Karen gives tips and tools on Godly parenting and why it's important to teach your kids WHY they believe what they believe.
7:40 Tara, Karen's daughter, started a non profit called Operation300 to help kids of parents who've died serving the country.
9:20 Karen and I talk about the importance of talking to our children all the time on any topic.
10:29 Karen's top principal in parenting. Have a Godly tribe of people around you and your children.
11:50 What Karen hopes her readers will get when they check out her World Changer book.
13:16 Karen's journey while writing this book. Very painful. It took 5 years to write it!
14:14 Moms and dads get some encouragement from Karen.
15:38 Every one of us has a gift. If we are obedient to God and do what he says, many will benefit!
16:34 Let's get busy! We can change a NATION!
16:47 Tune in to Mom's March for America to hear from many speakers on getting morals back in our country. 

www.MomsMarchUSA.com


17:14 Challenge of the week: Get Karen's book and read it!
17:27 Get our Pop Culture Alerts! Text the word POPCULTURE to #44222.
Conclusion


Karen has taught me that no matter what tragic things might happen in life, God can use them for His glory! Romans 8:28 states, "And we know that God causes everything to work together for the good of those who love God and are called according to his purpose." I am thankful for Karen, her husband Billy and for their son Aaron who lost his life doing what God called him to do. To all the men and women who are serving in the armed forces, Thank you! We know that freedom is not free and we will never that that for granted!
Join the growing Counter Culture Mom Facebook Fan page community!
CONNECT WITH KAREN VAUGHN
website: Official Karen Vaughn
Facebook Fan Page
THIS WEEK'S CHALLENGE: Pick up a copy of Karen's book World Changer and apply her advice on how we can raise children to honor God and become the warriors He's created them to be. We need more heroes like Aaron Vaughn to rise up and get this country back as one nation under God!
Question: Who are the leaders you look up to? Why? Share your answer by clicking here!