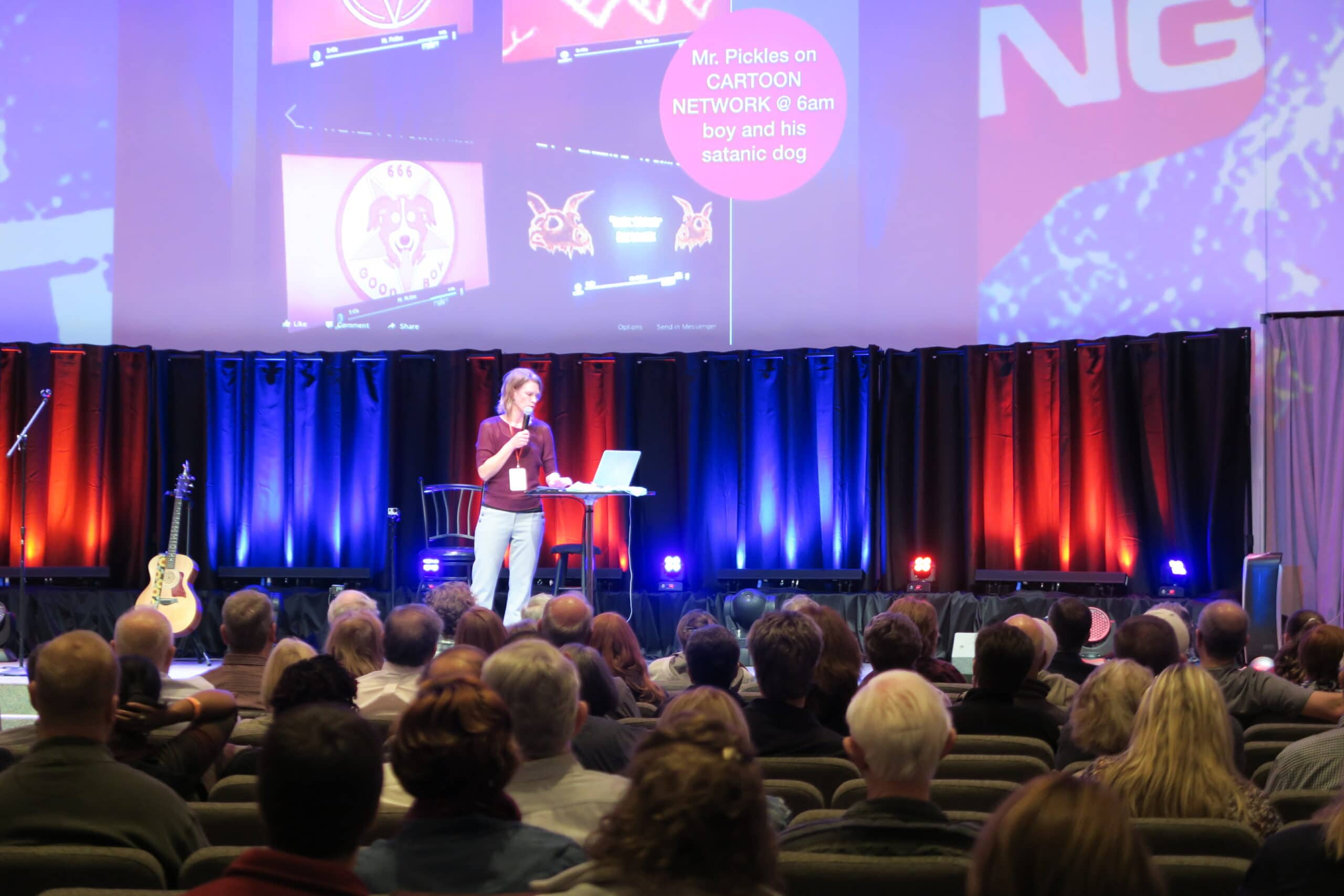 30 Dec, 2018

Help Us Reach Millions of Parents in 2019 for only $5/mon!

We have had by far the biggest reach in 2018 with Counter Culture Mom than any other of the previous 15 years! Praise God!

Instead of reiterating all of the happenings, I put together an end-of-the-year donor letter you can view below.

We have a lot of projects in the works for 2019 and when the funding comes in for each job…we pray, and then pull the trigger. Time is of the essence. Emails, texts, and messages keep flooding in from concerned parents on how to safeguard their home from the onslaught of today's harmful media. We are here to help!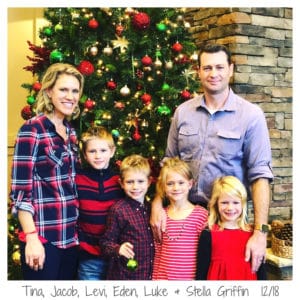 We have some exciting news to share in this update and we are so happy you are a part of it.
Together we CAN WIN THE CULTURE WAR!
We CAN STOP the harmful entertainment from entering our homes!
We CAN STOP the gender identity crisis from infiltrating into our children's classrooms!
We CAN keep sharing the truth regardless of the major censorship happening in America!
Keep up the great work parents, grandparents, pastors, and teachers. I promise to continue to reveal the potential threats of today's pop culture and keep giving you many positive entertainment options for your household.
Every dollar that is donated towards our cause will be used in one of the following ways:
Help us reach a potential 42 million homes through our upcoming Hollywood Insider show on Bott Radio Network.
Blast pop culture alerts through our Counter Culture Mom app where you will be notified immediately of potential threats.
Research, write, and post about current issues you want guidance on through our blog, social media, radio, etc.
Help fund future products we will be rolling out in 2019 including a book and a slide show/training manual on how to choose wise entertainment and do a pop culture purge in your home.
Here's a short clip of of what's to come for the Hollywood Insider radio show. We have 2019 lined up with guests ready to give excellent advice to parents on how to raise Godly children in this wild digital age.
[youtube id="8fZmbfzi7uk"]
Many more needs will be met with your donations! We would be honored to have you on board as a monthly donor. We have donation options starting at only $5 a month.
Let's continue to raise Counter Culture Kids together and reach millions of kids, parents, grandparents, educators, and pastors in 2019!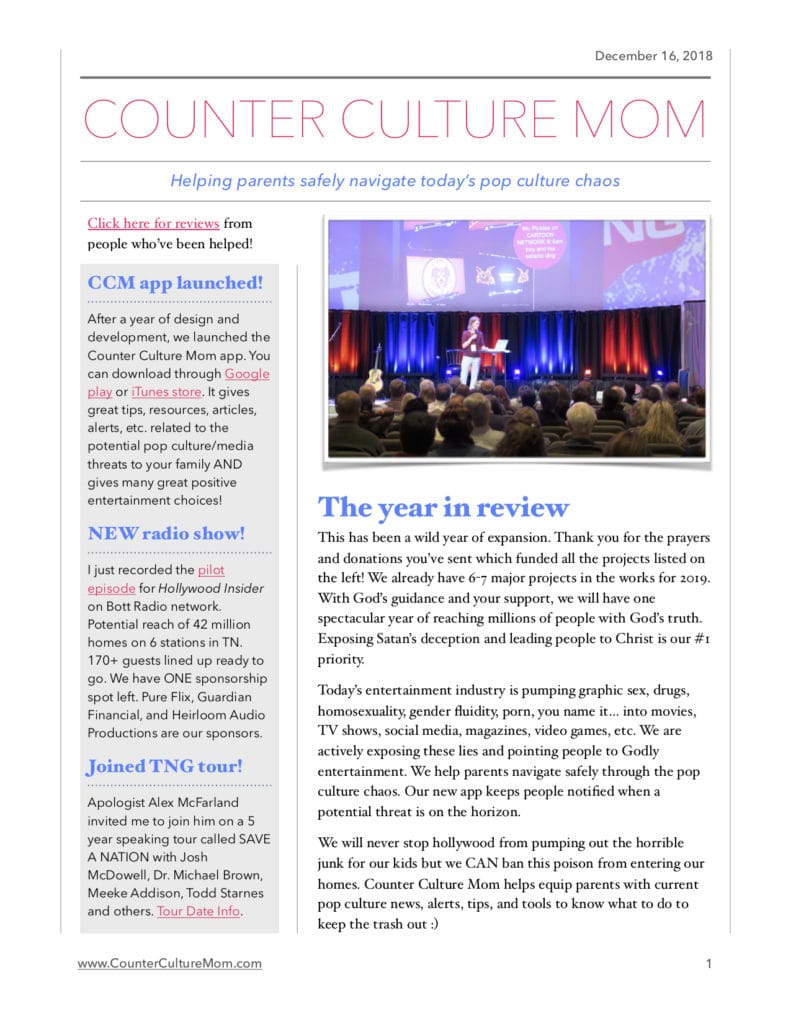 CLICK HERE to read our donor letter update. If you can think of any other family, church, business, etc. who would like to help us further our cause, please pass it along! We would be honored to have you and your family and friends on board!
You can see many testimonial videos/reviews from parents, teens, school officials, and others who've been impacted by our message here.
~ Happy New Year from our family to yours…
Tina Griffin – The Counter Culture Mom