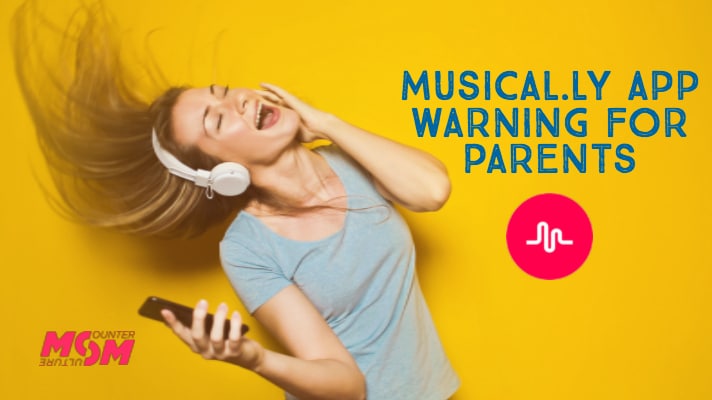 18 May, 2018

Everything You Need to Know About the App Musical.ly

Before you let your kid download and use the Musical.ly app, be aware that this is not just a site where people share fun videos. Follow these steps to ensure a safe experience while online.

You may have heard a great deal of hype about an app called Musical.ly. Wildly popular with kids and teens, the app allows them to create videos of themselves lip-synching to popular songs and share these wild videos with their friends. Users on the app are referred to as "Musers" and can follow not only their friends, but celebrities and other peers who like and appreciate the same music. Sounds innocent enough, right?

Not quite. The app is technically rated "13 and up" according to the "For Parents" section on the app's home page, but this is not regulated in any way whatsoever. When I created my account, all I had to do was plug in a date of birth, any date, and since the app has no way of verifying someone's age, anyone who knows how to use a smartphone is able to lie and enter any date they wish. Furthermore, all material posted to the app is not regulated or protected. Therefore, anyone's search results can potentially yield content your child has posted, and in turn your child can be exposed to anything on the app. Together, these elements add up to something a lot more sinister and salacious than innocent lip synching to popular songs: using the app, risks your child being exposed to harmful images and people (think sexual predators).

Last year, an NBC affiliate based out of Green Bay, WI ran an online article outlining the rising popularity and subsequent dangers of the app. Reporter Alex Hider attributed the app's fast and widespread growth to its use of celebrities in its marketing, like Justin Bieber and Selena Gomez. Using big name pop music celebrities will of course draw in young kids, but celeb-baiting has a darker side to it: in one instance, a man posing as Justin Bieber asked an eight-year-old girl for nude photos.
Musical.ly exposes kids to very inappropriate content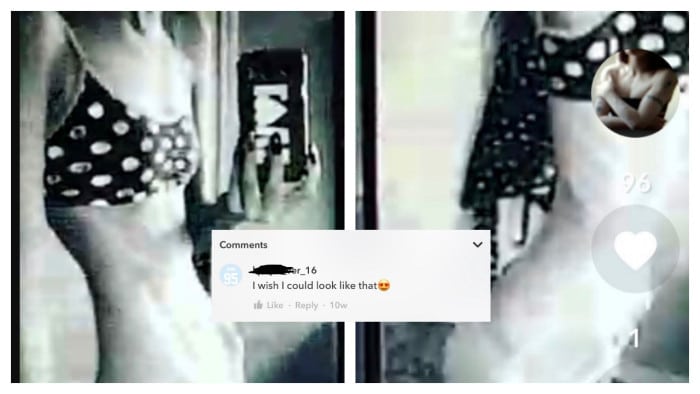 Sadly, that is just the tip of the iceberg. The inappropriate content children can be exposed to ranges from songs that reference drinking, drugs, sex, and violence to nude photos, nude videos, and posts that talk about suicide and eating disorders. Recently, Buzzfeed published an alarming article discussing how kids and teens can use Musical.ly for hashtags related to self-harm and eating disorders. "Musers" can search for hashtags such as "proana" (which is code for pro anorexia) and "thinspiration". There was another instance of a mom who created a profile of her own to see if the app would be suitable for her ten-year-old daughter and one of the first things she was exposed to was a man who live streamed himself masturbating.
To throw another dangerous element into the mix, kids can also use the comment sections on their peers' content to cyber-bully. There are users who post videos to YouTube called "Musical.ly Cringe Compilation" wherein the videos made by kids who are deemed not "sexy" or "cool" enough are immortalized and exploited to upwards of five million viewers. According to the Cyberbullying Research Center, Musical.ly encourages its "Musers" to link their account to other social media platforms such as Facebook and Instagram. The videos, or "Musicals" that make their way onto other platforms and are exposed to a wider audience are that much more susceptible to ridicule and mockery. In addition, when users upload content onto Musical.ly they are granting permission for their content to be shared on other social media platforms whether they know about it or not – the app essentially owns the content that is posted to it and can do what it wants with it. Kids and teens often think in the moment and want instant gratification. They do not yet fully understand the concept of their actions having long-term consequences and the content they post essentially living on the internet forever, is perhaps one of the most dangerous factors at play here.
What parents can do!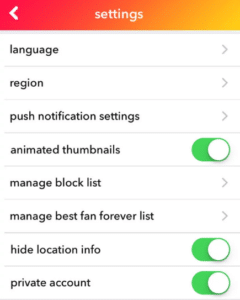 So what can parents do? First and foremost, adults who choose to let children have access to the app can and should become intimately familiar with how it works. Knowledge is power, after all, and the more informed parents are, the better equipped they are to have the right conversations about how to use the app safely and appropriately. Luckily, privacy settings do exist that allow Musers to only have their content viewable by their friends and people of their choosing. There is also an option to "hide location info" so the geographic location of your child remains undetectable. Parents should continually check their child's devices to ensure the privacy settings remain unchanged. Ideally, parents will approve or veto those who request to follow their kids. It is also imperative that parents make sure their kids know how to immediately block anyone who displays inappropriate behavior towards them. In addition, they should report that user to the app and tell a parent or another adult immediately, so the situation can be monitored incase any follow up action is required.
The premise itself behind Musical.ly is not at all sinister. The app was created as a vehicle for people all around the world to share the music they love and make connections with other people who appreciate that music. But like a wide variety of other apps these days, a wonderful idea in theory can quickly turn dark and dangerous, especially where the well-being of our kids is concerned. Parents who allow their children to use Musical.ly should do so using the utmost caution, and should only allow their kids to only interact with others they know personally offline. It's tough to stay updated and in-the-know with all these apps due to technology constantly changing, but being engaged in our children's lives will ensure they don't end up a victim or be exposed to something horrific. In turn, they will also know how to use technology responsibly.
SHARE THIS POST by hitting the share button above this article so more parents are aware of this widely popular app.
Rachel Rose who is a project manager at a large Chicago company was the contributing writer for this article. She is excited to one day raise a family and be a full-time mom.