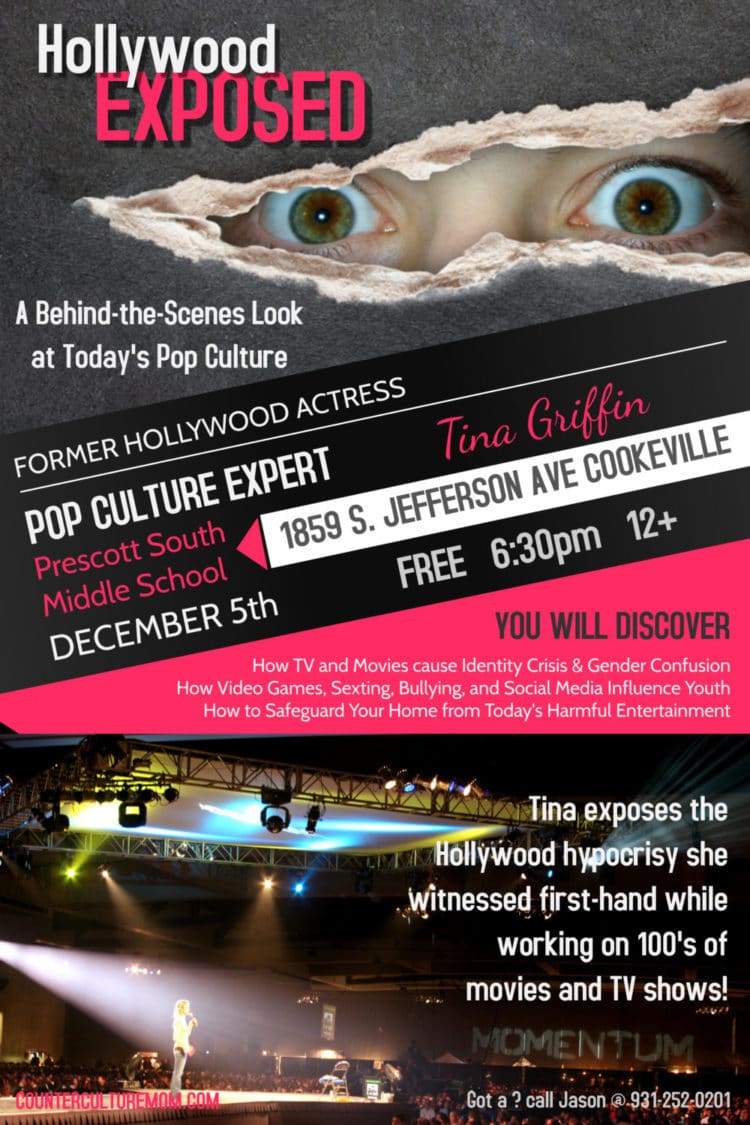 Need help navigating today's pop culture chaos?
COME and HEAR former Hollywood Actress – Pop Culture Expert, Tina Griffin as she delivers her eye-opening show Hollywood Exposed! Tina saw firsthand how Hollywood glamorizes harmful behaviors without showing the consequences while working on hundreds of movies and TV shows.
Her personal stories while working with celebrities on set, will be jaw-dropping and life-changing. Learn how to instill a healthy media diet in your home and replace chaos with calmness.
Parents, Teens, and Educators, will learn about:
How TV and Movies are Causing Identity Crisis and Gender Confusion
The Powerful Effect Music Has on our Minds
How Video Games, Sexting, Bullying, and Social Media Influence Youth
How to Safeguard Your Home from Today's Harmful Entertainment
Takeaways or Giveaways:
Each person will receive a Counter Culture Mom APPROVED Entertainment Christmas Shopping List
Parent Media Guide filled with thousands of positive entertainment options
Got Questions? Call Jason Murphy @ 931.252.0201
FREE for ages 12+