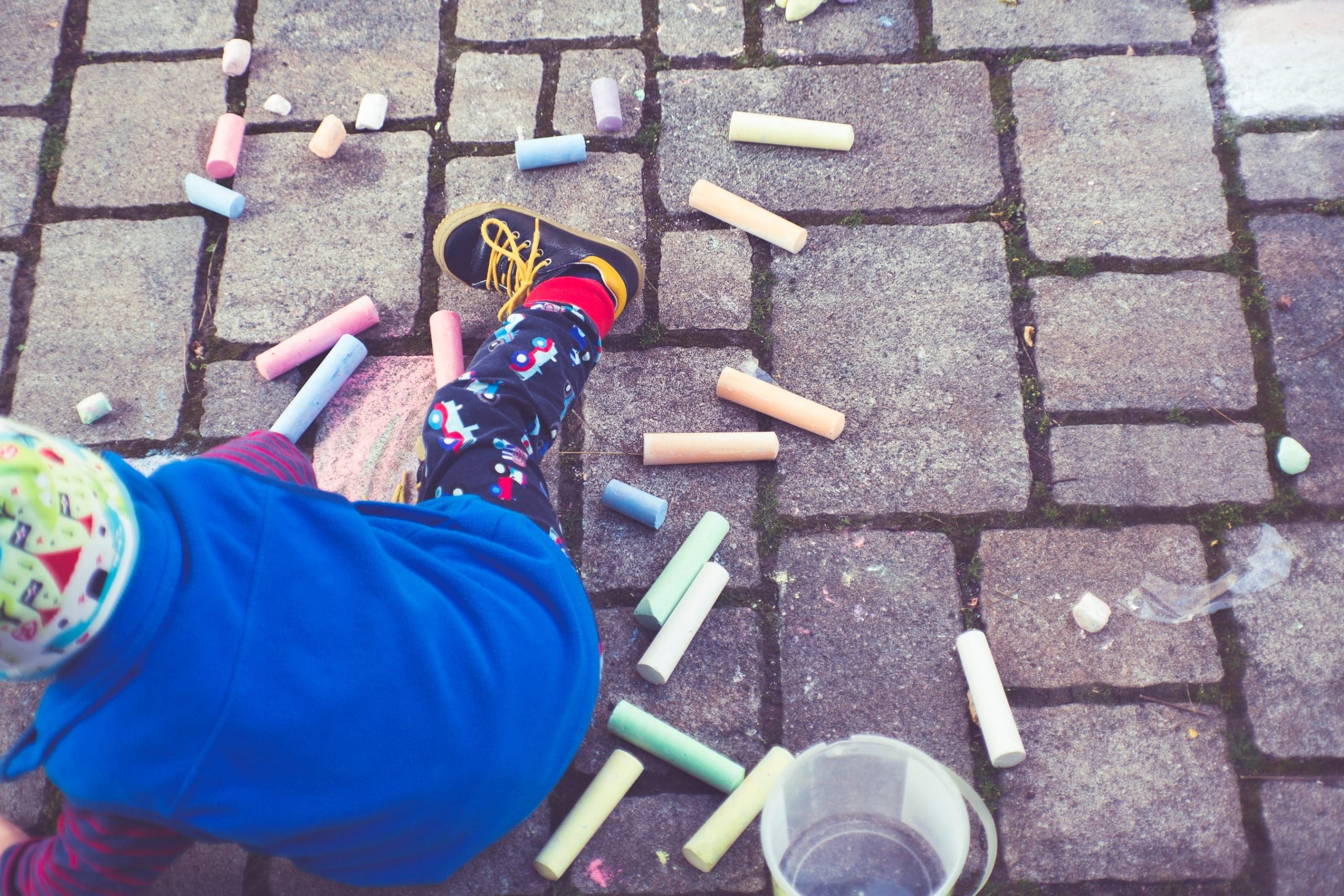 30 May, 2020

Engage Your Kids With Outdoor Art Activities
by Gina McAndrew
---
Keep boredom and video games out, and add in creative outdoor art projects to boost IQ and test scores!
Kids are constantly hearing "no"
"No, you can't have more time on the video games."

"No, your TV time is over."

"No basketballs in the house; get outside!"

 

"No, you can't listen to that inappropriate music!"
 These are all good "NOs", but what if we had a few things to say "YES" to?
YES! to outdoor art
One prominent memory my kids will always have is their outdoor time with each other and the neighbor kids. We were blessed to have two kids on one side, four on the other, and then my four. They had fun all summer chasing each other with water guns, jumping in cheap inflatable pools, hopping fences, climbing trees, and playing in the clubhouse. In the winter, they built amazing snow forts and snowmen together, and went sledding (well, when we actually got snow)!
However, my kids didn't have to deal with the anxiety of having downtime without friends during a pandemic.
As an art educator, I have found that art tames even the most ferocious beasts because it has a calming effect on them. As a matter of fact, ALL of the arts work together to raise IQs and performance on tests (Links for further information on this are at the end of my blog post.) Here are some outdoor art activities that will engage your kids and relieve some of their stress.
Outdoor Art Activities List
3D Art
(Helps with spatial problem-solving and critical thinking)
Yarn bombing

Build a clubhouse

Create fairy houses out of found objects

Up-cycle furniture (Free or very cheap furniture can be found everywhere; let them learn to sand and paint a piece for their room.)
Visual Art
(To create an eye for design and composition; mathematical skills)
Chalk Challenge (The latest craze during this pandemic)

Drawing the world (Learn how to draw houses, trees, cars, etc.)

Journaling (That's a whole blog itself, but this can be used for drawing, painting, or collection of found items)

Junk Journaling (Making the book is half the fun!)

Plein Air Painting

Collage of found objects (Tear a piece of cardboard off of a box, paint it, and then glue items from nature to create a fun collage.)

Look for Fibonacci Spirals in nature (Disney has an amazing, older video- you just have to get past a plug for evolution in there -that explains colors and mathematical spirals that appear in all of nature:

https://www.youtube.com/watch?v=yLffxwRlXcc

)
Crafts
(No need for strong art skills here; crafts are for everyone!)
Hydro painting (Another current craze; teens are hydro painting game controllers, water bottles, etc.)

Tie-Dye (A kid favorite)

Create large versions of board games to play outside

Learn how to make a variety of puppets
Performance
(Increase
soc
ial
skills and self-esteem)
Create an outdoor skit or concert

Set up and design an outdoor movie area

Make a puppet show, complete with homemade puppets

Design an outdoor escape adventure.
Literature
(that depicts kids using creativity or encourage imagination)
Read anything by Beverly Cleary! Her books are the epitome of kids playing outside and developing their imagination! (Especially fun are books with the characters, Henry Huggins or Ramona!)
Kit Kittredge

(One of the most creative "kid" characters, set during the Great Depression)

Little Women

by Louisa May Alcott

Little House Books

by Laura Ingalls Wilder

My Side of the Mountain

by Jean Craighead George

The Swiss Family Robinson

by Johann David Wyss

Chronicles of Narnia

by C.S. Lewis

The Lord of the Rings Trilogy

by J.R. Tolkien

Harold and the Purple Crayon

by Crockett Johnson

Where the Wild Things Are

by Maurice Sendak

The Day the Crayons Quit

by Drew Dawalt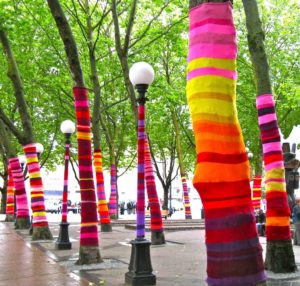 I could spend a blog post just on good books, so consider this a list to get you jumpstarted. You can find all sorts of lists for solid, values-based books. One book, which I absolutely loved, pointed me to a plethora of good books: Book Girl by Sarah Clarkson. She has done the leg work for us!
We live in turbulent times, but art is one way to calm your entire family. Most of these activities can be adapted for family time or indoor rainy days. Start with these ideas, research them on Pinterest, and go have some fun!
Links to help you explore the effects of art on the human brain:
https://www.npr.org/sections/health-shots/2020/01/11/795010044/feeling-artsy-heres-how-making-art-helps-your-brain
https://www.universityherald.com/articles/58871/20170108/mental-benefits-art-improving-intelligence.htm
https://www.washingtonpost.com/posteverything/wp/2015/07/21/the-science-of-why-music-improves-our-memory-and-verbal-intelligence/
---
Gina McAndrew is the Founder and CEO of The Mark Project, an organization that equips believers with the tools they need to fulfill the Great Commission through art. 
She is also the Founder and Director of Potter's Clay Applied Arts, a program that equips students to glorify God through the arts. Gina has a BFA in Studio Art, an MS in Industrial Communications, and an MBA, all from Lindenwood University.
She has been teaching art and written communications to students of all ages for 15 years, focusing on the practical applications of these subjects. As a former upper-level manager and homeschool mom of four children, Gina continuously seeks to implement new and innovative ideas at both companies.
---
Download Our New Counter Culture Mom App to get our trending news and pop culture alert notifications. You can connect with other parents in the Parent Chat section to gain helpful ideas on how to be a Counter Culture Mom!
Be sure to contact us if there is an issue you would like to have us write about! Our mission here is to help parents deal with the current culture and how to biblically navigate it.