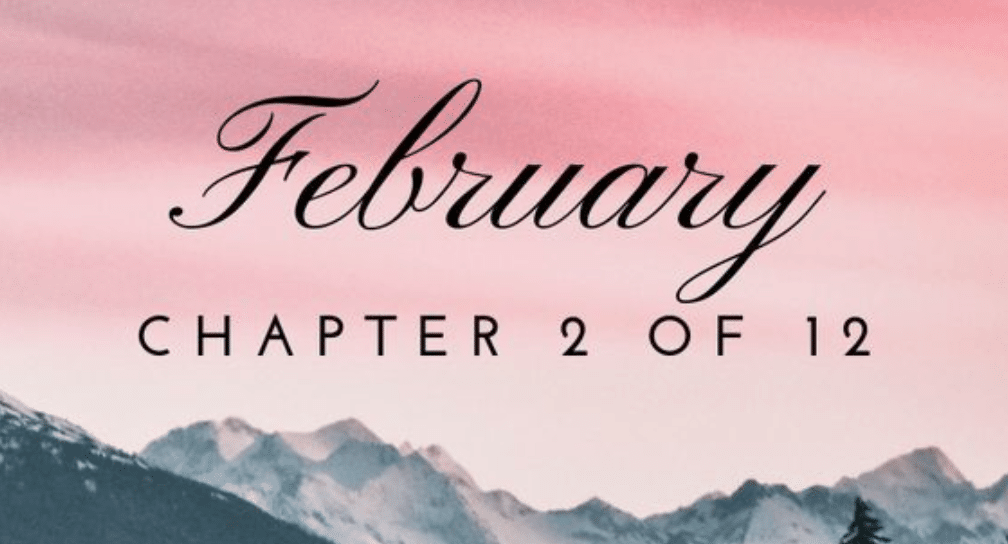 05 Feb, 2021

Did You Know These Facts About February?
by Bethany Dumbleton
---
February is a month jam-packed full of inspiration, love, and activities!
We celebrate Black History Month, prepare something special for our significant other, and did you know it's also National Bake for Family Fun Month? Now that one I can get on board with! Who doesn't like to bake? Although, it is the result of baking I think I enjoy most! Although most of us are aware of the very widely celebrated Holidays such as Black History Month and Valentine's day, I had never realized there were so many facts about February that I was unaware of! Here are some of the "I never realized that happened in February," things I learned!
Gifts abound during February
I have always known Valentine's day was a big day for businesses! I am sure your local flower shops, bakeries, and restaurants would testify to seeing an increase as well! What I did not know about Valentine's day is that it is the SECOND most popular day of the year to buy gifts! Christmas, obviously receiving first place. Did you know that over 50 million roses are given on Valentine's Day each year and an average of 1 BILLION cards will be exchanged! However, one of the facts about Valentine's Day that I didn't know is that the red rose is used for Valentine's Day because it is said to be a favorite flower of Venus, who is the Roman god of love and beauty. "Cupid," is said to be the son of Venus.
The Beatles arrived
The Beatles are one of the most well-known bands in history! They have had 20 singles top the Billboard Hot 100 and 19 albums that made No. 1 on the Billboard Album charts! In February 1964, they made their way to New York, making this their first visit to the United States! Only 6 days before their arrival, they hit No. 1 in the U.S. for their song "I Want to Hold Your Hand." The Beatles returned home on February 22nd after their two performances at New York's Carnegie Hall caused law enforcement to close off the streets due to the hysterics of their fans! Without a doubt, this visit, although a short one, made a lasting impact on America's culture!
The LEAP in February
It's nice to know what to expect from time to time, am I right? Well, February gives us that! February always starts on the same day of the week, unless it's a leap year! March and November are the only other months that do that! February does give us a little bit of consistency, they also give us what we call a "leap year." Leap years only happen once every 4 years! One of the cool facts I found about a leap year is that the odds of being born on February 29th are just around 1 in 1,461! If you are born in a leap year you may get stamped with the nickname, "leapling," or "leaper."
Traveling underground
The Underground Railroad was said to have started operating in the month of February. This seems fitting with Black History Month also being celebrated. I could share an endless amount of facts about the abolition of slavery and the Civil Rights Movement! But, the Underground Railroad is simply fascinating! For example, John Fairfield needed to move a large number of escaped slaves.  Instead of working through the night like Harriet Tubman and many others, he got creative to move the 28 slaves, he hired a hearse and had them pretend to be the funeral possession! Around 10,000 slaves have been said to have been freed from the use of the Underground Railroad!
Buy me some peanuts and Cracker Jacks
Now, this is one of the facts about February I am pleased to share! If you ever went to a baseball game as a child, chances are you got a box of Cracker Jacks! As a kid, this was considered a home run! Caramel covered popcorn AND a surprise inside? What I didn't know was that prizes were not always one of the joys of getting a box of Cracker Jacks. Prizes were first put in this childhood favorite during the month of February in 1913! Cracker Jacks were also one of the first among many to have wax-sealed cardboard packaging!
So keep these facts about February in your back pocket! You may need them for beating your kids in an intense trivia game night!
---
Bethany Dumbleton is the Chief Operations Officer for Counter Culture mom. She is first and foremost a devoted follower of Jesus Christ.
Her husband and two children are her main ministry which overflows into her life ministry. She knows that our children follow our example. She strives to help parents grow in Christ, so they may shepherd their children biblically.
---
Download Our New Counter Culture Mom App to get our trending news and pop culture alert notifications. You can connect with other parents in the Parent Chat section to gain helpful ideas on how to counteract the Pop Culture Cult!
Be sure to contact us if there is an issue you would like to have us write about! Our mission is to help parents deal with today's lifestyle trends and how to biblically navigate them.