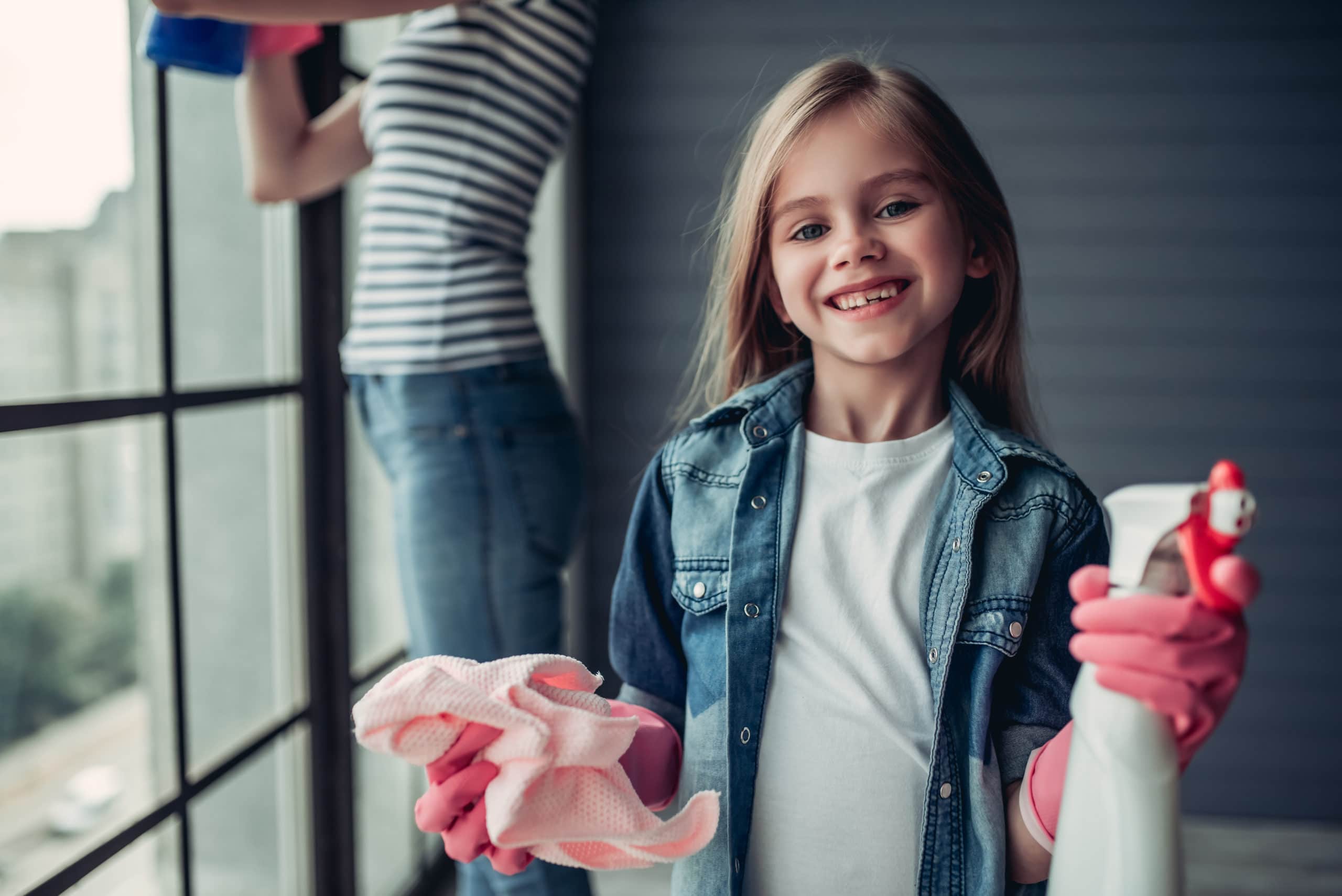 16 May, 2021

Chores: 3 Important Life Values Kids Can Learn
Are chores a thing of the past?
There is so much to teach our kids about a good work ethic.
From the early American days, the concept of a strong work ethic, grounded in biblical principles has been integral to our nation. Consider businessman Henry Ford, who constructed steam engines after completing his chores on the family farm. The inventor of the cotton gin, Eli Whitney, operated a nail manufacturing operation at age 14 out of his father's workshop. President Richard Nixon got up at 4 a.m. during his high school years to purchase, rinse, and stock groceries in the family store.
All these men were extremely successful, but as you can see the first thing they have in common is that they learned to work hard, young. Their parents all had hard lives but worked hard to provide for themselves and their families. And they instilled their life values in their children through family chores.
With so many tools designed to make life easier, you may find yourself tempted to just let your kids do their thing. Yet even in this modern world with all its creature comforts, chores are still one of the best tools for raising smart, successful kids. Let's unpack how bringing chores back to your home will equip your kids to go far.
Productivity
"One who is faithful in a very little is also faithful in much" Luke 16:10a ESV
Let's be honest, the most basic reason for instituting chores is because there is too much for just mom and dad to do around the house. There are dishes to clean, laundry to wash, floors to sweep, rooms to organize, not to mention a car and yard to maintain. Getting your kids to help with these tasks not only gives your sanity back but gives your kids the life skills they'll need one day.
Requiring your kids to do chores helps them see the connection between work and general life improvement. About leaving a place better than when you walked in, without having to be told. Teach your children to do small things well, and they'll grow up to be highly productive workers, who accurately anticipate needs in the workplace and find satisfaction in a job well done.
Motivation
"If anyone is not willing to work, let him not eat." 2 Thessalonians 3:10b ESV
As a good parent, you make sure your kids are fed and have a roof over their heads. But when it comes to their wants, as soon as you fill one, another arises. So why not let your kids clarify their life values by having to work for what they want? Your kids would likely jump at a chance to detail the car or scrub the tub if there's a dollar amount tied to it. Everyone responds to incentives. 
Find jobs you'd be willing to pay for (maybe already are), and give your kids a chance to do them. Letting your kids earn a little money by doing chores is a great way to teach them the difference between desires and needs, and learn how to prioritize limited resources. The hard work that goes into saving up for things will help your kids make connections between value, work, and money. 
Dedication
"Whatever you do, work heartily, as for the Lord and not for men." Colossians 3:23
Chores can be exhausting, simply because they are monotonous. They may not all be physically hard, but the fact that they happen repeatedly can be vexing to kids. But that's precisely why they do such a good job instilling dedication. Working through monotony and repetition grows mental endurance. Dedication is about maintaining motivation over the long haul. That's something that will prove valuable to your kids for their whole life.
Motivation is exhaustible, but love never fails. That's why it's so important to teach your kids that work is worship. When we understand God's absolute commitment to us, our natural response should be a dedication to Him. It's those values that will give your kids the mental stamina to step up when no one else will and work harder than they are required. 
Get those hands dirty!
A lot has changed in American society since Henry, Eli, and Richard were boys. Our culture has modernized, and there is a lot of fear about how technology is going to take over most human jobs. It's likely AI may take over most monotonous jobs in the next few decades. But what hasn't and won't change is the need for strong work ethics. As long as your kids have character, grounded in love for God, they won't have trouble finding a job. 
When it comes to teaching the life values of dedication, integrity, timeliness, excellence, chores are your ally. Character is not something measured in dollars, but it is a reward in and of itself. Helping your kids learn these life values will allow your kids to thrive! Further, this is applicable to their relationship with God and in work industries.
"Commit your work to the Lord, and your plans will be established."
Proverbs 16:3
Courtney is a young adult with a passion for applying God's word to all areas of life with a focus on technology, civics, and education. She has written for sites like The Rebelution and The Old Schoolhouse. Courtney is the founder of the kid's political advocacy group ACBPAK and Project N8, a Bible reading boot camp. She lives with her family and spends her free time cooking, reading, and growing.
Download Our New Counter Culture Mom App to become part of the Counter Culture Crusade and find our PREMIUM content to get the most urgent trending news and pop culture alerts!
Be sure to tip us off to any alarming issues or something you would like to have us write about! Our mission is to help parents deal with today's lifestyle trends and how to biblically navigate them, and we appreciate your input!