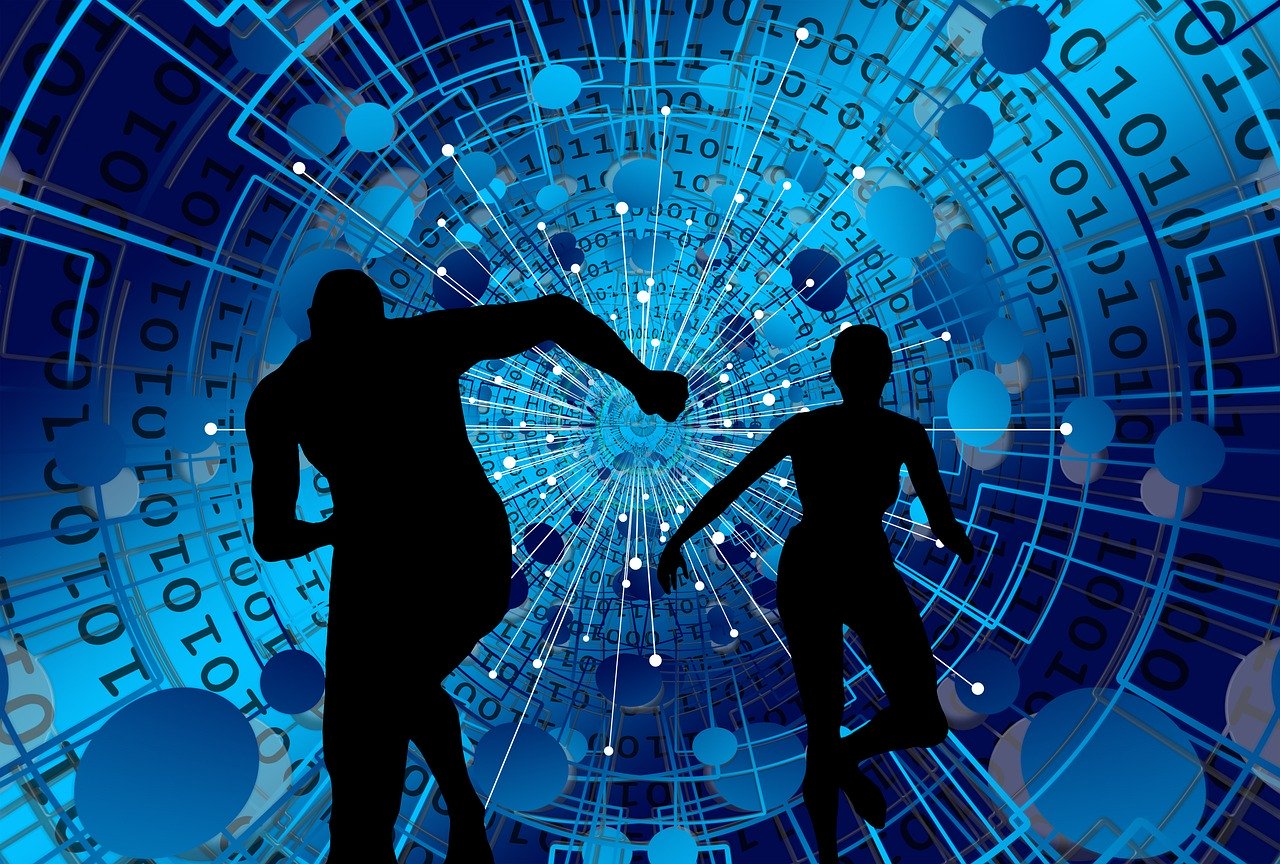 22 Jul, 2020

Bondage in the Realm of Escapism
by Abbie Adkerson
---
Using fandoms as escapism can often cause someone to desire happiness apart from God. This is the last part of a series that will reveal the truth about fandoms, fanfiction, and bondage in the realm of escapism.
Escapism Everywhere
It was a depressing sight. As I stood at the help desk of my local public library, I rocked back on my heels and looked around. I was waiting for the assistant to find an audio version of The Brothers Karamazov by Fyodor Dostoevsky. I needed it for my college literature elective.
What caught my attention was an old, shaggy man sitting at the public computer area, hunched over a keyboard, and mesmerized by the screen before him. Disparagingly, I watched as scantily clad high school girls flaunted well-endowed breasts. Large sparkling eyes and high-pitched voices gave them vulnerable sex appeal. From what I could tell, it was a typical anime romance thoroughly dashed with provocative imagery.
At first, I was tempted to feel confident in my own righteousness, much like the Pharisee who watched the tax collector pray at the temple (see Luke 18:9-14). Thank heavens, I wasn't that depraved. But in that moment, the Holy Spirit convicted me of my own sin.
I realized this old, shaggy man was wrestling with the same sin nature, the same Old Man, which must be crucified with Christ (see Ephesians 4:22-24). The Old Man convinces us that pleasure is found in fleshly things. These distractions can be any sort of desire we grasp at for satisfaction apart from God. We feel empty, ravenously hungry for that thing, that pleasure, that job, that lifestyle, that talent to give our lives meaning or fulfillment.
The Role of Escape
Escapism is using someone or something to ease one's brokenness, particularly entertainment. We often use our favorite character or story to ease our dissatisfaction with life. Some of this is very natural. We all desire to escape and find temporary relief from our struggles. In his essay On Fairy Stories, J.R.R. Tolkien staunchly defends those who use fantasy and imagination to escape the ugliness of hunger, thirst, poverty, pain, sorrow, injustice, and death.
The problem is that most online fandoms are not temporary relief from the ugliness of life, but are awash with sexual perversity, violence, and all kinds of immorality. God commands us not to be of this world—the same principle should apply to our favorite entertainment.
"Not everything is beneficial," states 1 Corinthians 6:12. We need Christ to strengthen and sustain us each and every day. If we can't see Christ in our stories and fantasies, they are not true sources of renewal. Many people believe sexual immorality in their favorite shows and movies and literature "doesn't affect them," or that binge-reading fanfiction night after night "isn't escapism." But, consider this: does your fandom cause you to bear the fruit of the Spirit?
Verily, Verily I Say Unto You
In the epigraph for The Brothers Karamazov, Fyodor Dostoevsky presents John 12:24:
"Verily, verily, I say unto you, except a corn of wheat fall into the ground and die, it abideth alone: but if it die, it bringeth forth much fruit."
We must not love our life more than Christ. Unless we follow Christ to the grave, we will not find eternal life. Does your favorite story help you die to yourself?
Test Your Loves
A favorite movie, character, book, or drama series should be continuously tested against the Word of God to see if they contain anything worth valuing. Since Christ has set you free, "do not let yourselves be burdened again by a yoke of slavery" (Galatians 5:1). Don't waste your youth. Pursue godly stories that help you escape the sin of the world, not enslave you in the realm of escapism.
"Finally, brothers, whatever is true, whatever is honorable, whatever is just, whatever is pure, whatever is lovely, whatever is commendable, if there is any excellence, if there is anything worthy of praise, think about these things."(Philippians 4:8)
---
Abbie Adkerson is a homegrown Middle Tennessean whose education experiences range from public school and private Christian school to homeschool tutorials with The Comenius School (at Franklin Classical School). It was at TCS where she developed a love of classical Christian education and Scripture study.
She received her A.A.S. in Visual Communication and Graphic Design at Nashville State Community College and is currently pursuing her B.A. in Liberal Arts and Culture at New Saint Andrews College in Moscow, Idaho.
Her perfect afternoon would be spent watercoloring, jewelry making, or paper cutting while listening to a good audiobook.